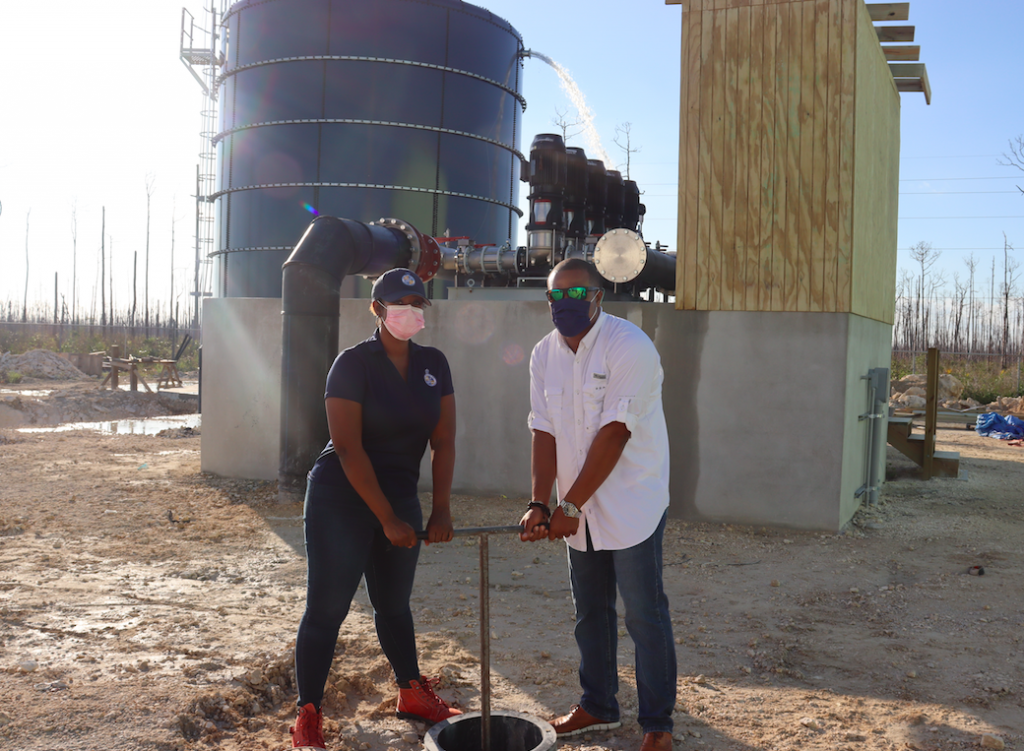 Thursday, 28th October, 2021 – Freeport, GB, The Bahamas: – The Grand Bahama Utility Company (GBUC) is excited to announce the completion of its much-anticipated three-million-gallon Reverse Osmosis (RO) plant.  The RO facility, which represents the largest investment of its kind for the Family Islands, is now fully operational and allows for full restoration of water potability to customers across Grand Bahama. 
The construction of the $5 million installation commenced in January 2021 following months of surveying, studies, design and engineering. Despite the challenges of a global pandemic and supply chain issues, GBUC, Bahamas Hot Mix (BHM) and other local partners worked together to ensure that Grand Bahama residents will have a reliable, potable water supply for years to come.
Ebbe Saidi, BHM General Manager, said, "From the outset of our engagement with GBUC, our strategy was to develop a customized Reverse Osmosis system that would return 100% potability to the Island of Grand Bahama.  We worked with the utility to develop an engineering design which includes resiliency and ease of mobility," Mr. Saidi explained. "From there, our collaboration continued with project management, implementation and product delivery, and now testing and commissioning."
GBUC's investment in the RO plant came on the heels of catastrophic Hurricane Dorian, one of the strongest Atlantic hurricanes on record.  The storm caused $3 million in damage to GBUC infrastructure, including four feet of floodwater at Wellfields 1 and 3, twenty-one feet of flooding over an extended period of 36 hours at our fresh water aquifer located at Wellfield 6, which supplied over 60% of the Island's potable water, and the destruction of the vertical infrastructure of utility poles, wires, electrical components, control and motoring systems.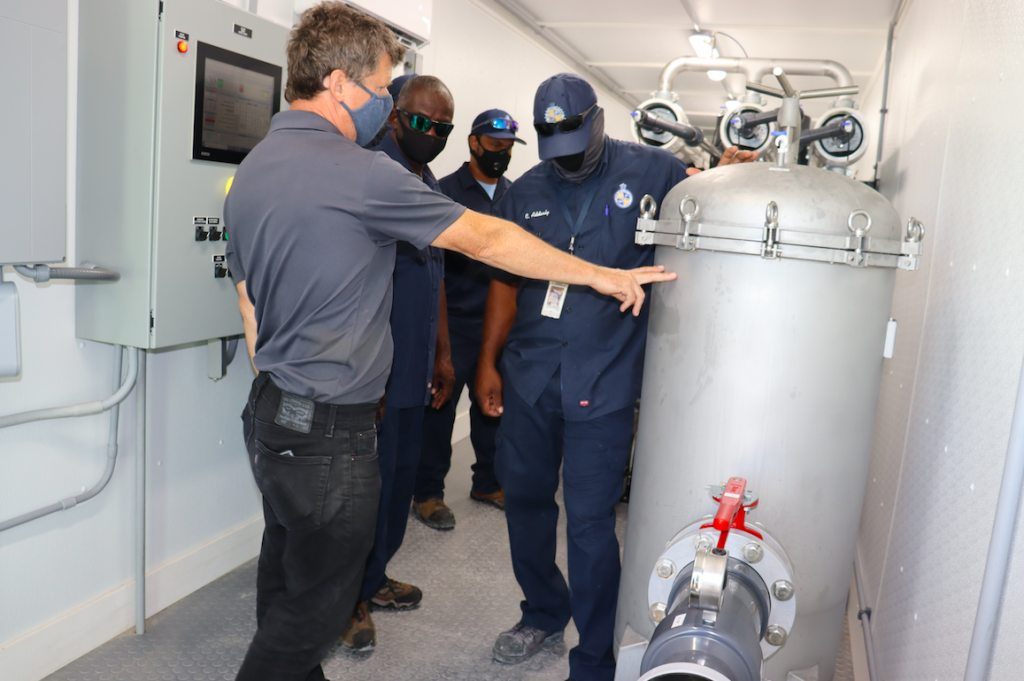 "Now that the RO facility construction is complete, we will test and monitor the quality of the water for thirty days as required by regulatory protocols," explained Remington Wilchcombe, GBUC Operations Manager. "Following Hurricane Dorian, our system was inundated with salt, so our team has to ensure that the old water is completely flushed out and only fresh water is provided.  After any major storm event, GBUC is required to conduct testing and have our results validated by an independent source for a consistent 30-day period, in order to meet regulatory standards.  Customers may notice the higher quality of the water during this time.  However, our testing will continue until we have fulfilled the regulatory requirement and received approval to officially declare full potability.  During this period, the 25% discount will remain in place and we will still be providing free drinking water via the depots," he concluded.
Since Hurricane Dorian's passage, GBUC has spent over half a million dollars to provide water depots for residents to access free, potable water.  To further assist customers during post-storm conditions, GBUC offered a 25% discount on utility bills, resulting in a significant loss of revenue. To ensure a resilient utility with customized storm-hardening, GBUC funded $5 million for the RO investment and will see significantly higher operating costs going forward, as a result of this addition to the utility's infrastructure.  Further, GBUC has absorbed $2 million in post-Dorian recovery costs.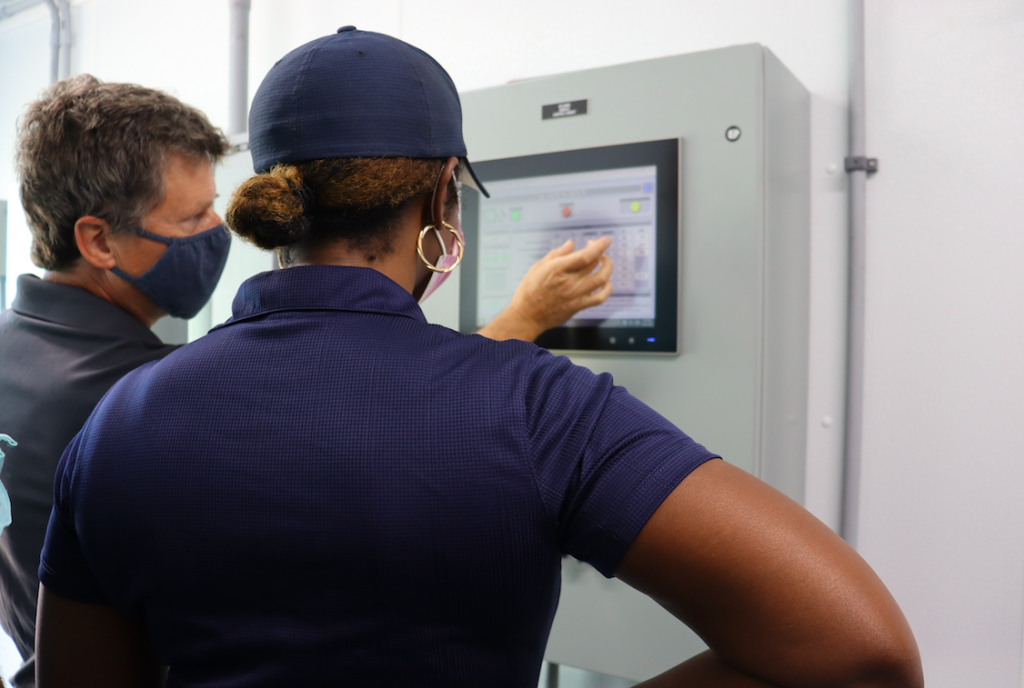 Philcher Grant, GBUC Director of Operations, noted that the completion of the RO facility marks a milestone achievement for GBUC, but it has been a costly journey. "We truly understand how difficult and taxing this ordeal has been for residents, and the same is certainly true for our team. We not only work here, but we also live here as well and understand fully the burden and challenges that have been borne by all.  We are pleased to have achieved this very important milestone not only for GBUC, but also for the residents of our island.  We would like to thank all of our customers, big and small for their patience.  This has been quite a journey, but we are grateful that the utility is able to provide all residents with the service they need and deserve."